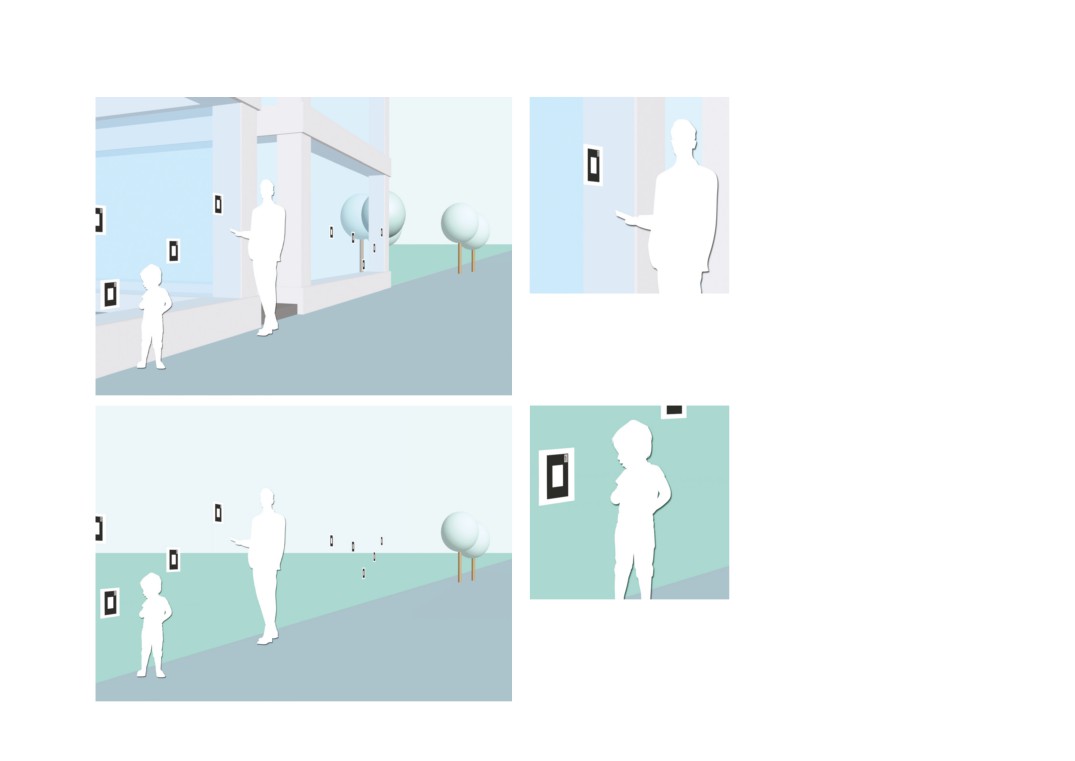 Augmented Reality: 3D Objects
Lowpoly
Augmented Reality, Extended
The idea here is to create a design
concept for stores and presentation
areas that uses "augmented reality"
offerings to expand the space and
Camera with interactive 3D objects
Smartphones and tablets (with
camera) can be used to target so-
called "markers" that serve as spa-
tial reference forms. Media content
can be played here (particularly
effective with 3D objects), which
integrates spatially into the environ-
ment of the camera image.
is a JS library that makes it possi-
ble to embed the 3D objects into a
normal website and see the object
via the URL in the browser.
A QR code helps to find the page
directly. Beyond that no installations
or downloads are necessary.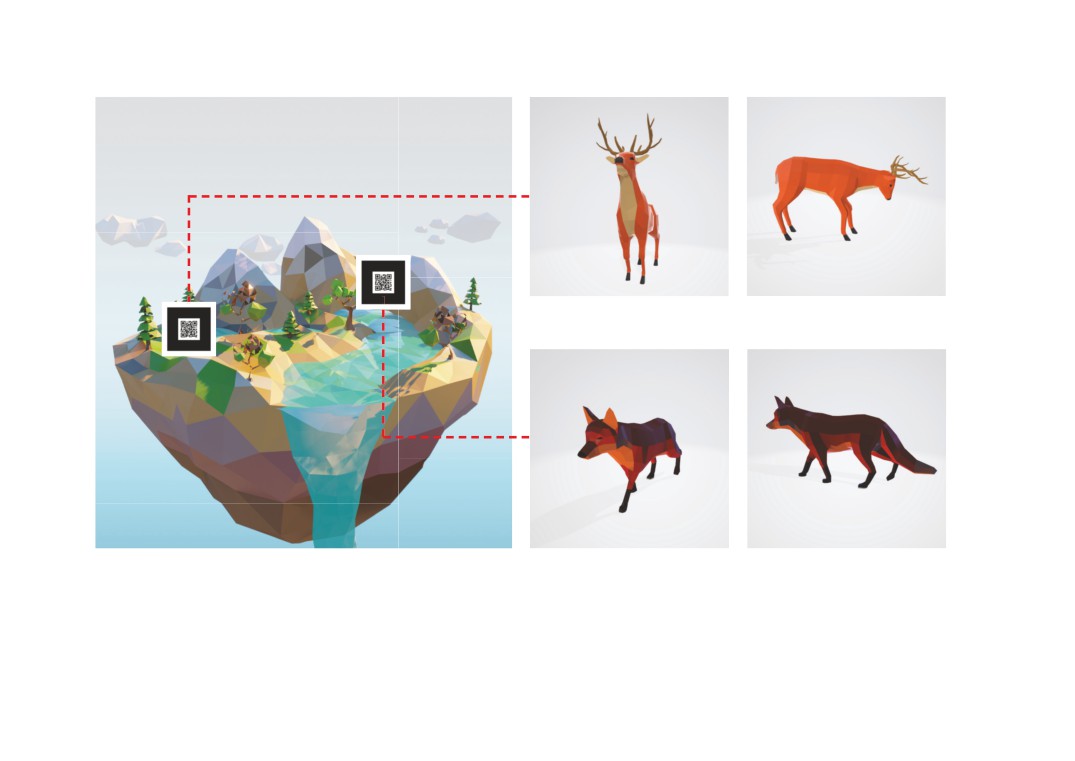 Augmented Reality: 3D Objects
Lowpoly
The markers are attached to a
The animals are 3D from all sides
must be captured in its entirety by
in the browser to view, by rotation
window pane, behind it as a poster
with the finger or mouse can be
or 3-dimensional, real model of the
landscape with the mountains in
For this purpose they are displayed
The marker is responsible for the
correct perspective conversion and